Forza Creativa is a boutique architecture firm founded in 2007 by Eduardo Quintero and Annamaria Zampogna. The studio is composed of an elite team of talented architects and designers driven by a shared mission to advance the architectural status quo. Their extensive portafolio encompasses a wide range of both commercial and residential projects, including architecture, interior design, and urban planning, on both regional and international scales.
As a full-service design office, Forza Creativa specializes in LEED certified projects and holds architectural licenses in both the United States and Panama. The studio is committed to delivering high quality comprehensive design services and ensuring sustainable practices in their work. With a firm belief that collaboration equals innovation; the team focuses on tailor made solutions that center on the human being, the environment and the overall success of the project and client.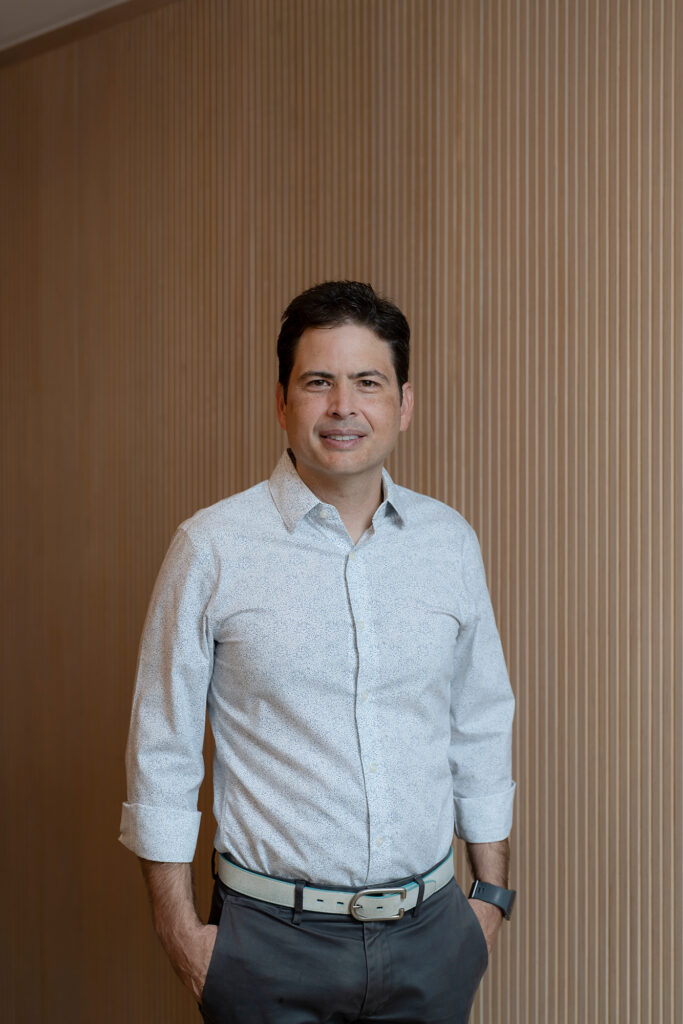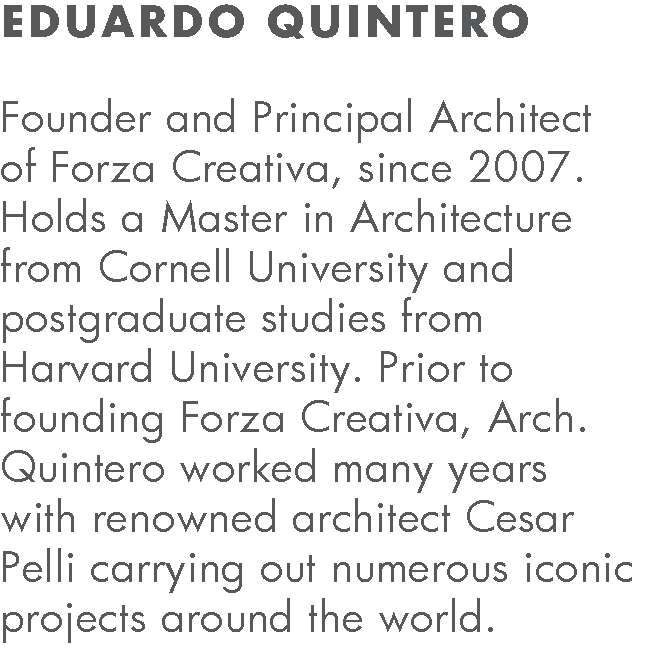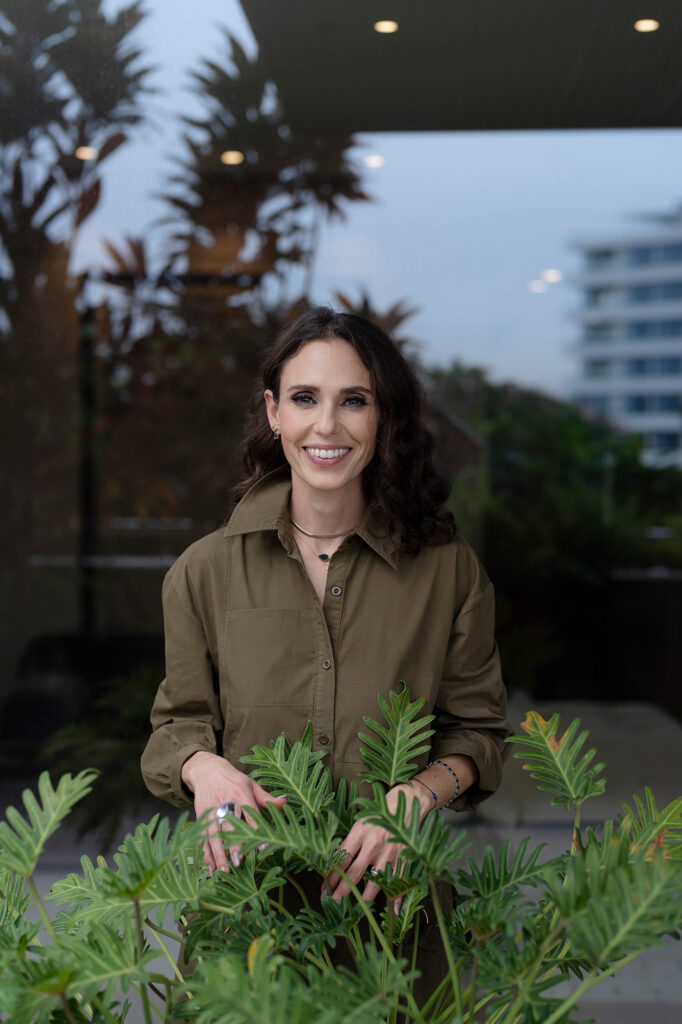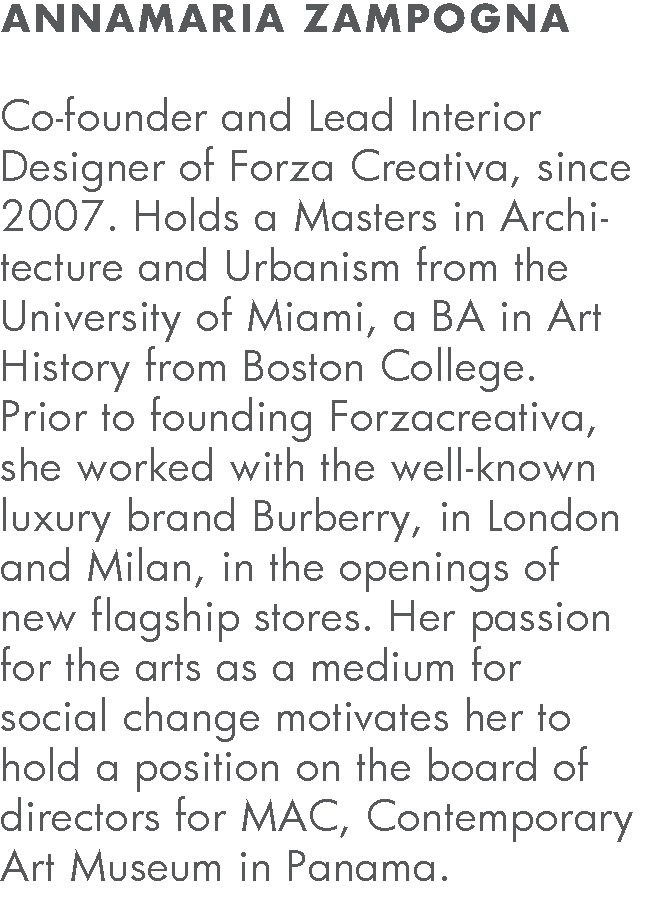 Eduardo Quintero and Annamaria Zampogna are the co-founders of Forza Creativa, a distinguished boutique architecture firm that represents the perfect synergy of creativity and expertise. Eduardo Quintero is an accomplished architect with a Master's degree in Architecture from Cornell University and postgraduate studies at Harvard University under the renowned architect Rem Koolhaas. Prior to co-founding Forza Creativa, he collaborated under the esteemed architect Cesar Pelli, contributing to the realization of numerous iconic projects worldwide. Eduardo's commitment to the excellence in architecture and his active involvement in the advancement of the field on a global scale through Pertanto and NYCAB's Latin American Representation showcase his dedication to shaping the built environment and inspiring future generations of architects. Annamaria Zampogna, on the other hand, is an accomplished architect and interior designer with a unique blend of expertise in art curation for residential and commercial project spaces. Her academic journey, comprising a Bachelor's degree in Art History from Boston College and Master's Degree in Architecture and Urbanism from the University of Miami, reflects her passion for both historical and contemporary design elements. Notably, she has served on the board of the Contemporary Art Museum in Panama and is passionate about promoting the arts for social change. Together, as co-founders of Forza Creativa, Eduardo and Annamaria have made a significant impact on the architectural and design landscape. Their creative vision, coupled with their expertise, has resulted in spaces that seamlessly blend artistic expression with functional design, leaving a lasting impression on the world of architecture.